How To Stop Throwing Picks In Madden 23 With 1 Easy Fix
What separates the best players from beginners is the willingness to throw the ball away.
I promise I won't bore you with too much background about me but this upcoming story holds a valuable lesson
For those of you who don't know me, my madden name is "Manu" and I been competing professionally for 8 years.
I used to be in the same boat as you so I know that dreadful feeling of literally throwing games away.
It just took one of those monitor off blind picks to get the downhill spiral started too.
In one of my first ever tournament games with $10,000 and a free trip to the major on the line…
What do you think happened?
Well, lets just say I wouldn't be qualified to write a credible post on how to stop throwing picks in Madden 23 after that game.
That game had me looking like a professional salesman instead of a professional Madden player.
So what mistake did I make that cost me thousands of dollars that you can avoid now?
Throwing the ball away wasn't in my arsenal. It wasn't muscle memory for me back then.
Punting the ball 50+ yards and having your opponent start at their own 20 is perfectly fine.
What will KILL you is panic throwing picks to the other team. It gives them great field position and you see less of what they do on offense.
You want to absorb as much information on you opponent as you can early on. So when the 4th quarter comes, you will be well prepared to get that crucial stop.
Throwing bad picks = short offensive drives for them = the less you know about your opponent = you taking wild guesses on defense as to what they will call.
Click the right analog stick (push all the way in) to throw the ball away when nothing is there
Have a countdown timer from 3-4 seconds in your head from the snap of the ball
Once the timer runs out, throw it away
Find a mentor to teach you – Without one, it WILL cost you YEARS of your time guessing if you are doing things the right way
Download my free Madden 101 course now – it will teach you my secret strategies that I used to win 3 titles at a professional level and that you can use to stop throwing those costly picks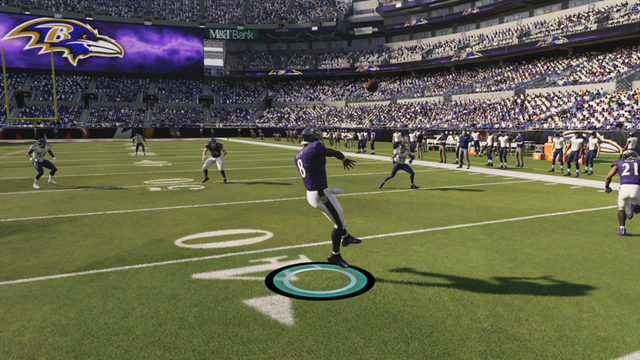 Madden games are short so even one or two mistakes passing can cost you a game.
A great way to train yourself into becoming a better decision-maker is by implementing a reward/punishment system.
Every time you throw a dumb pick, that is 20 pushups after the game. Every time you have a clean offensive game, reward yourself with your favorite snack.
Rewards and punishments are basic motivational principles that will change your behavior.
Brainstorm a plan that would work for you so you can become a better decision-maker.
Your Urgent Next Step
I have trained thousands of beginner players like you and have concluded one thing…
It is not always your reads, it is your play designs setting you up for failure.
Are you running your routes close to each other? Have doubts on if you are setting your plays up correctly?
For a very limited time I am giving you my Madden 101 course for free (originally was $95).
Take advantage of this now before it is gone.
This is your ultimate guide to learning the fundamentals of play design so you can be 100% sure you are putting the best possible plays on the field.