Privacy Policy/Terms Of Service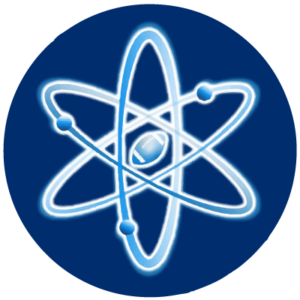 Privacy Policy
Protecting your private information is our priority. This Statement of Privacy applies to www.themaddenacademy.com website and the Madden Academy mobile applications and governs data collection and usage. For the purposes of this Privacy Policy, unless otherwise noted, all references to The Madden Academy include www.themaddenacademy.com website and the Madden Academy mobile application. By using The Madden Academy, you consent to the data practices described in this statement.
Collection of Personal Information
In order to better provide you with products and services offered on our Site, The Madden Academy may collect personally identifiable information, such as your:
First and Last Name

E-mail Address
If you purchase The Madden Academy products and services, we collect billing and credit card information. This information is used to complete the purchase transaction.
If you use The Madden Academy Mobile application and it's voice related features, your spoken words may be stored, but an audio recording will not be.
We do not collect any personal information about you unless you voluntarily provide it to us. However, you may be required to provide certain personal information to us when you elect to use certain products or services available on the Site. These may include: (a) registering for an account on our Site; (b) entering a sweepstakes or contest sponsored by us or one of our partners; (c) signing up for special offers from selected third parties; (d) sending us an email message; (e) submitting your credit card or other payment information when ordering and purchasing products and services on our Site. To wit, we will use your information for, but not limited to, communicating with you in relation to services and/or products you have requested from us. We also may gather additional personal or non-personal information in the future.
Use of Personal Information
The Madden Academy collects and uses your personal information to operate its website(s) and deliver the services you have requested.
The Madden Academy may also use your personally identifiable information to inform you of other products or services available from The Madden Academy and its affiliates.
Sharing Information with Third Parties
The Madden Academy does not sell, rent or lease its customer lists to third parties.
The Madden Academy may share data with trusted partners to help perform statistical analysis, send you email or postal mail, provide customer support, or arrange for deliveries. All such third parties are prohibited from using your personal information except to provide these services to The Madden Academy, and they are required to maintain the confidentiality of your information.
The Madden Academy may disclose your personal information, without notice, if required to do so by law or in the good faith belief that such action is necessary to: (a) conform to the edicts of the law or comply with legal process served on The Madden Academy or the site; (b) protect and defend the rights or property of The Madden Academy; and/or (c) act under exigent circumstances to protect the personal safety of users of The Madden Academy, or the public.
Automatically Collected Information
Information about your computer hardware and software may be automatically collected by The Madden Academy. This information can include: your IP address, browser type, domain names, access times and referring website addresses. This information is used for the operation of the service, to maintain quality of the service, and to provide general statistics regarding use of the The Madden Academy website.
Security of Personal Information
The Madden Academy secures your personal information from unauthorized access, use, or disclosure. The Madden Academy uses the following methods for this purpose:
When personal information (such as a credit card number) is transmitted to other websites, it is protected through the use of encryption, such as the Secure Sockets Layer (SSL) protocol.
We strive to take appropriate security measures to protect against unauthorized access to or alteration of your personal information. Unfortunately, no data transmission over the Internet or any wireless network can be guaranteed to be 100% secure. As a result, while we strive to protect your personal information, you acknowledge that: (a) there are security and privacy limitations inherent to the Internet which are beyond our control; and (b) security, integrity, and privacy of any and all information and data exchanged between you and us through this Site cannot be guaranteed.
Email Communications
From time to time, The Madden Academy may contact you via email for the purpose of providing announcements, promotional offers, alerts, confirmations, surveys, and/or other general communication.
If you would like to stop receiving marketing or promotional communications via email from The Madden Academy, you may opt out of such communications by clicking on the UNSUBSCRIBE button.
External Data Storage Sites
We may store your data on servers provided by third party hosting vendors with whom we have contracted.
Changes to this Statement
The Madden Academy reserves the right to change this Privacy Policy from time to time. We will notify you about significant changes in the way we treat personal information by sending a notice to the primary email address specified in your account, by placing a prominent notice on our site, and/or by updating any privacy information on this page. Your continued use of the Site and/or Services available through this Site after such modifications will constitute your: (a) acknowledgment of the modified Privacy Policy; and (b) agreement to abide and be bound by that Policy.
Contact Information
The Madden Academy welcomes your questions or comments regarding this Statement of Privacy. If you believe that The Madden Academy has not adhered to this Statement, please contact The Madden Academy via email at [email protected].
Terms Of Service
Terms and Conditions
Please read these Terms and Conditions ("Terms", "Terms and Conditions") carefully before using the www.themaddenacademy.com website and the Madden Academy mobile applications (together, or individually, the "Service") operated by The Madden Academy ("us", "we", or "our").
Your access to and use of the Service is conditioned upon your acceptance of and compliance with these Terms. These Terms apply to all visitors, users and others who wish to access or use the Service.
By accessing or using the Service you agree to be bound by these Terms. If you disagree with any part of the terms then you do not have permission to access the Service.
Purchases
If you wish to purchase any product or service made available through the Service ("Purchase"), you may be asked to supply certain information relevant to your Purchase including, without limitation, your credit card number, the expiration date of your credit card, your billing address, and your shipping information.
You represent and warrant that: (i) you have the legal right to use any credit card(s) or other payment method(s) in connection with any Purchase; and that (ii) the information you supply to us is true, correct and complete.
The service may employ the use of third party services for the purpose of facilitating payment and the completion of Purchases. By submitting your information, you grant us the right to provide the information to these third parties subject to our Privacy Policy.
We reserve the right to refuse or cancel your order at any time for reasons including but not limited to: product or service availability, errors in the description or price of the product or service, error in your order or other reasons.
We reserve the right to refuse or cancel your order if fraud or an unauthorized or illegal transaction is suspected.
Subscriptions
Our membership is billed on a subscription basis ("Subscription(s)"). You will be billed in advance on a recurring and periodic basis ("Billing Cycle"). Billing cycles are set either on a monthly or annual basis, depending on the type of subscription plan you select when purchasing a Subscription.
At the end of each Billing Cycle, your Subscription will automatically renew under the exact same conditions unless you cancel it or The Madden Academy cancels it. You may cancel your Subscription renewal either through your online account management page or by contacting The Madden Academy customer support team.
A valid payment method, including credit card or PayPal, is required to process the payment for your Subscription. You shall provide The Madden Acadey with accurate and complete billing information including full name, address, state, zip code, telephone number, and a valid payment method information. By submitting such payment information, you automatically authorize The Madden Academy to charge all Subscription fees incurred through your account to any such payment instruments.
Should automatic billing fail to occur for any reason, The Madden Academy will issue an electronic invoice indicating that you must proceed manually, within a certain deadline date, with the full payment corresponding to the billing period as indicated on the invoice.
Free Trial
The Madden Academy may, at its sole discretion, offer a Subscription with a free trial for a limited period of time ("Free Trial").
You may be required to enter your billing information in order to sign up for the Free Trial.
If you do enter your billing information when signing up for the Free Trial, you will not be charged by The Madden Academy until the Free Trial has expired. On the last day of the Free Trial period, unless you canceled your Subscription, you will be automatically charged the applicable Subscription fees for the type of Subscription you have selected.
At any time and without notice, The Madden Academy reserves the right to (i) modify the terms and conditions of the Free Trial offer, or (ii) cancel such Free Trial offer.
Refunds
If you are a first time customer that purchased a Madden Academy Service via our website and sadly decide not to continue, please write to us within the first 14 days and we will cancel your subscription and refund the purchase, no questions asked.
You may request a refund for any reason during your first 14 days after the initial payment.
You must contact us directly by email at [email protected] before the end of the 14th day after your initial payment date.
The 14 day guarantee applies only to purchases of The Madden Academy via our website by first-time customers, not renewals, free trials, or repeat customers.
We do not issue refunds for individual ebooks, in-app purchases, renewals, or returning customers.
We recommend contacting us for assistance if you experience any issues receiving or downloading our products.
Accounts
When you create an account with us you guarantee that the information you provide us is accurate, complete, and current at all times. Inaccurate, incomplete, or obsolete information may result in the immediate termination of your account on the Service.
You are responsible for maintaining the confidentiality of your account and password, including but not limited to the restriction of access to your computer and/or account. You agree to accept responsibility for any and all activities or actions that occur under your account and/or password, whether your password is with our Service or a third-party service. You must notify us immediately upon becoming aware of any breach of security or unauthorized use of your account.
You may not use as a username the name of another person or entity or that is not lawfully available for use, a name or trademark that is subject to any rights of another person or entity other than you, without appropriate authorization. You may not use as a username any name that is offensive, vulgar or obscene.
We reserve the right to refuse service, terminate accounts, remove or edit content, or cancel orders at our sole discretion.
Intellectual Property
The Service and its original content, features and functionality are and will remain the exclusive property of The Madden Academy and its licensors. You may not distribute, resell, or solicit any of our guides, ebooks, or protected content. Our Content may not be used in connection with any product or service without the prior written consent of The Madden Academy.
Termination
We may terminate or suspend your account and bar access to the Service immediately, without prior notice or liability, under our sole discretion, for any reason whatsoever and without limitation, including but not limited to a breach of the Terms.
If you wish to terminate your account, you may simply discontinue using the Service.
All provisions of the Terms which by their nature should survive termination shall survive termination, including, without limitation, ownership provisions, warranty disclaimers, indemnity, and limitations of liability.
Contact Us
If you have any questions about these Terms, please contact us via email at [email protected].